Gibbons' Second Apprentice (Drapers' Company Bindings Book 1655-89)
Creator(s): Worshipful Company of Drapers
Date: Entry for 18 April 1675 (contained in book dated 1655-89)
Accession Number: DR/FB4
Materials: Work on paper (book)
Location: Drapers' Hall, Throgmorton Avenue, London EC2N 2DQ
Credit Line (copyright notice for material) : © The Drapers' Company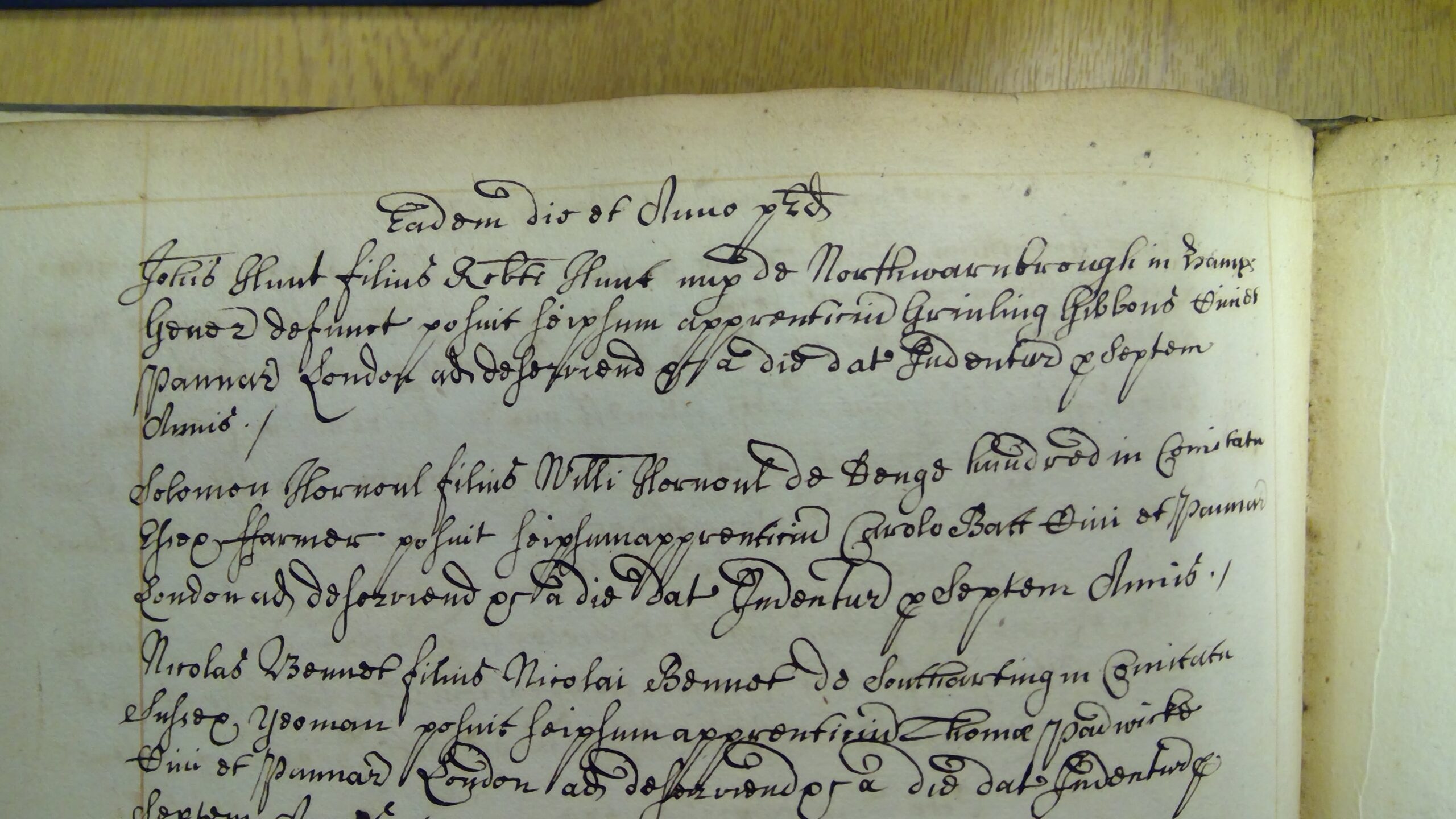 NOTES ON THE ARTWORK
---
Three years after taking on his first apprentice, Grinling Gibbons 'binds' a second, John Hunt of North Warnborough, Hampshire, on 18 April 1675. The entry documented in the Drapers' Company Bindings Book shows that Hunt was indentured for seven years as was the norm for apprenticeships. A second John Hunt is apprenticed to Gibbons 21 years later in 1696, and that this could likely be the son of the first John Hunt.
At the point in his career of taking a second apprentice, Gibbons was commencing his first two major domestic commissions at Holme Lacy House, Herefordshire and Cassiobury Park, Hertfordshire, considerably expanding his practice.
Further reading: David Esterly, 'Grinling Gibbons and the Art of Carving', V&A Publications, 1998, pgs 174-6.