Gibbons' Sixth Apprentice (Drapers' Company Bindings Book 1655-89)
Creator(s): Worshipful Company of Drapers
Date: Entry for 28 May 1684 (contained in book dated 1655-89)
Accession Number: DR/FB4
Materials: Work on paper (book)
Location: Drapers' Hall, Throgmorton Avenue, London EC2N 2DQ
Credit Line (copyright notice for material) : © The Drapers' Company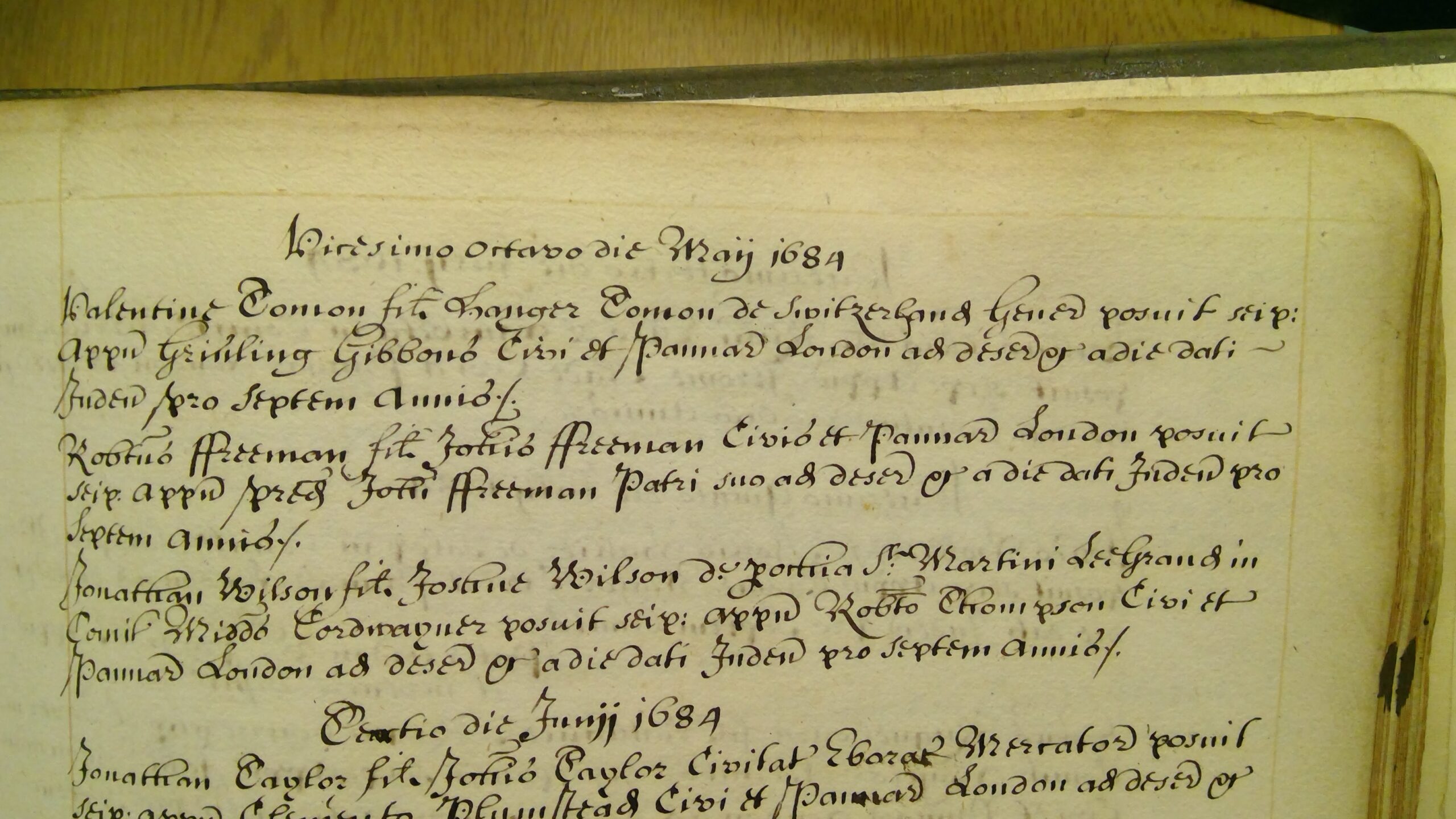 NOTES ON THE ARTWORK
---
This entry in the Draper's Apprenticeship Bindings Book shows that Gibbons took his sixth apprentice, Valentine Tomon, son of Langer Tomon of Switzerland, Geneva on 28 May 1684. Up until this point Gibbons had taken a new apprentice on every two years. Tomon's indenture to the master carver came after a three-year interval, however, Gibbons' seventh apprentice was to follow in less than a year.
During this busy period Gibbons is known to have been working at Badminton House, Gloucestershire (1683) and Burghley House, Northamptonshire (1684) while also undertaking the renowned reredos at St James' Piccadilly (1684). His workshop's stone commissions were was also continuing to grow with funerary monuments and the celebrated statue of Charles II for the Royal Exchange.
Further reading: David Esterly, 'Grinling Gibbons and the Art of Carving', V&A Publications, 1998, pgs 174-6 and 218.