'The barge master's bill for serving on Lord Maior's day'
Creator(s): Grinling Gibbons 1648-1721; Edward Anthony
Date: 15 November 1704
Accession Number: 1996-A.686
Materials: Paper
Location: Fondation Custodia, Collection Frits Lugt, Paris
Credit Line (copyright notice for material) : © Fondation Custodia, Collection Frits Lugt, Paris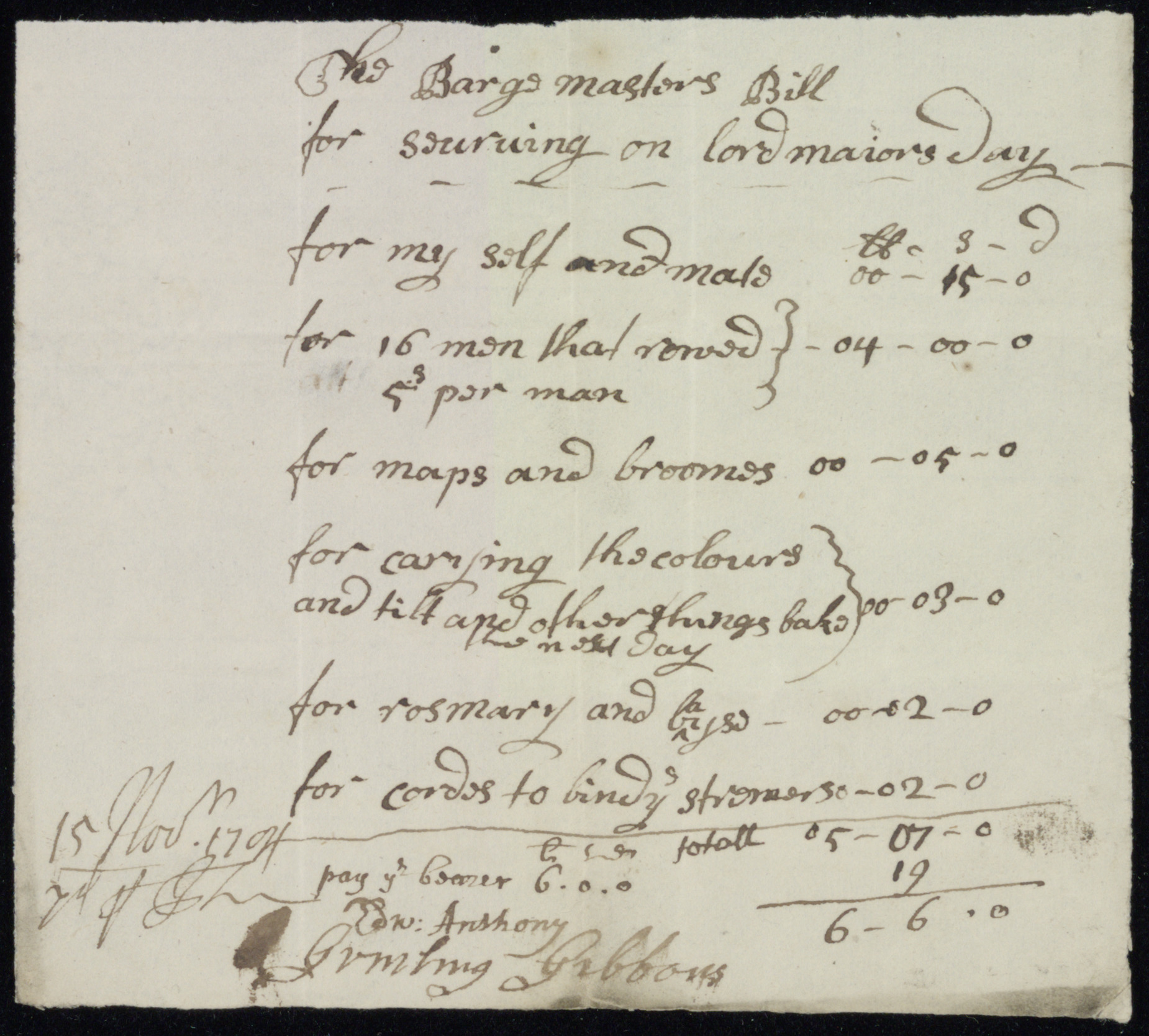 NOTES ON THE ARTWORK
---
This bill is an account of expenses relating to the Drapers' Company barge used for the Lord Mayor's day in autumn 1704. It is signed by both Grinling Gibbons and Edward Anthony who were wardens of the Company in 1704-5. As wardens, they were responsible for financial matters, payments and signing off invoices.
The expenses itemised on the bill include costs for 16 men to row the barge, returning the 'colours' and other items home on the following day, decorating the barge with rosemary, bay and streamers, and even the provision of mops and brooms –  which we can only assume may have been needed to mop the decks and clear away water and debris.
Importantly, the bill offers a vivid insight into the practicalities of using the barge for the annual Lord Mayor's Show or procession which, at this point in time, was a magnificent water-based pageant on the River Thames attended by all the City's livery companies. It also adds to our understanding of Gibbons' role within the prestigious office of Drapers' warden, and his life outside of day-to-day work and carving practice.