Specialist Talks and Discussion Panel
Unravelling Gibbons' Cravats
While flowers, foliage and animals may be Gibbons' most recognised form, the cravat is without doubt his most celebrated and iconic device. Realism and illusion are formed out of solid limewood to create the most seemingly delicate of Venetian point lace, a trompe-l'œil mastery that Gibbons employed more than once in his career.
Examining Gibbons' 'Walpole Cravat' from the V&A alongside the carved cravat from Chatsworth House (and also the Cosimo Panel), leading specialists will be in discussion as they seek to 'unravel' the many knotty questions that these small but beautifully formed examples of artistic genius and technical skill provoke, including how, why, and even, by whom these pieces were made. The panel of speakers will also explore cravats in the seventeenth century, when lace was a revered luxury, and today, how the ingenuity and virtuosity of these works still trigger the incredulous response that they did 300 years ago.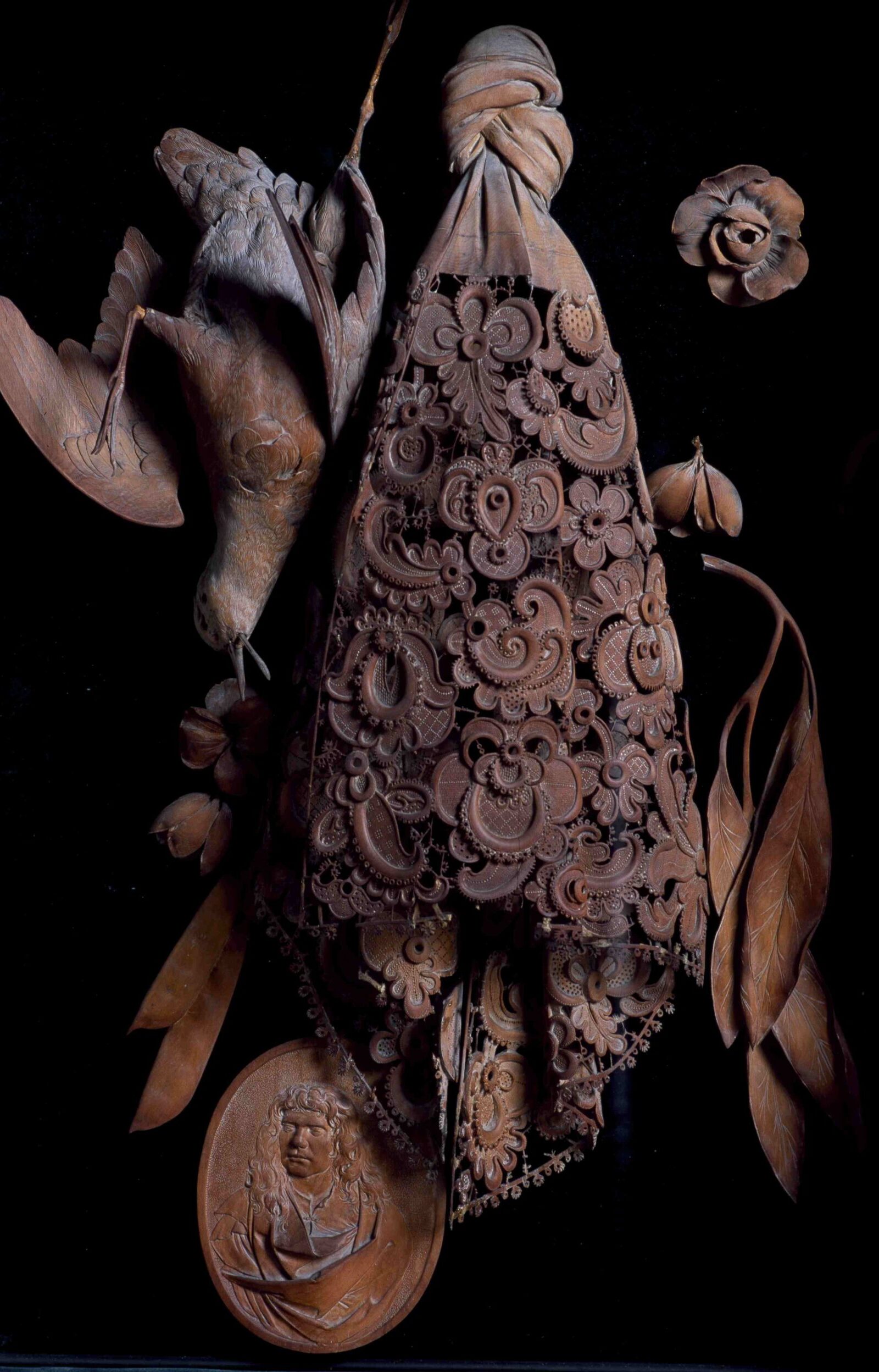 Bringing their expertise and a variety of perspectives, the discussion panel will feature Nick Humphrey (V&A Curator of Furniture and Woodwork 1300-1700), Silvija Banić (V&A Curator of Textiles before 1800), Sash Giles, (Chatsworth House Curator of Decorative Arts) and Clunie Fretton (sculptor, carver and gilder). The panel will be chaired by Dr Martin Postle FSA (Deputy Director, The Paul Mellon Centre for Studies in British Art and Trustee of Strawberry Hill).
'Unravelling Gibbons' Cravats' is part of the culmination of GG300 Festival and organised by the Grinling Gibbons Society. The event will be held at Strawberry Hill House, the house in which Horace Walpole's famously wore Gibbons' carved cravat to welcome and deceive his dinner guests.
Book your tickets here
PRESENTERS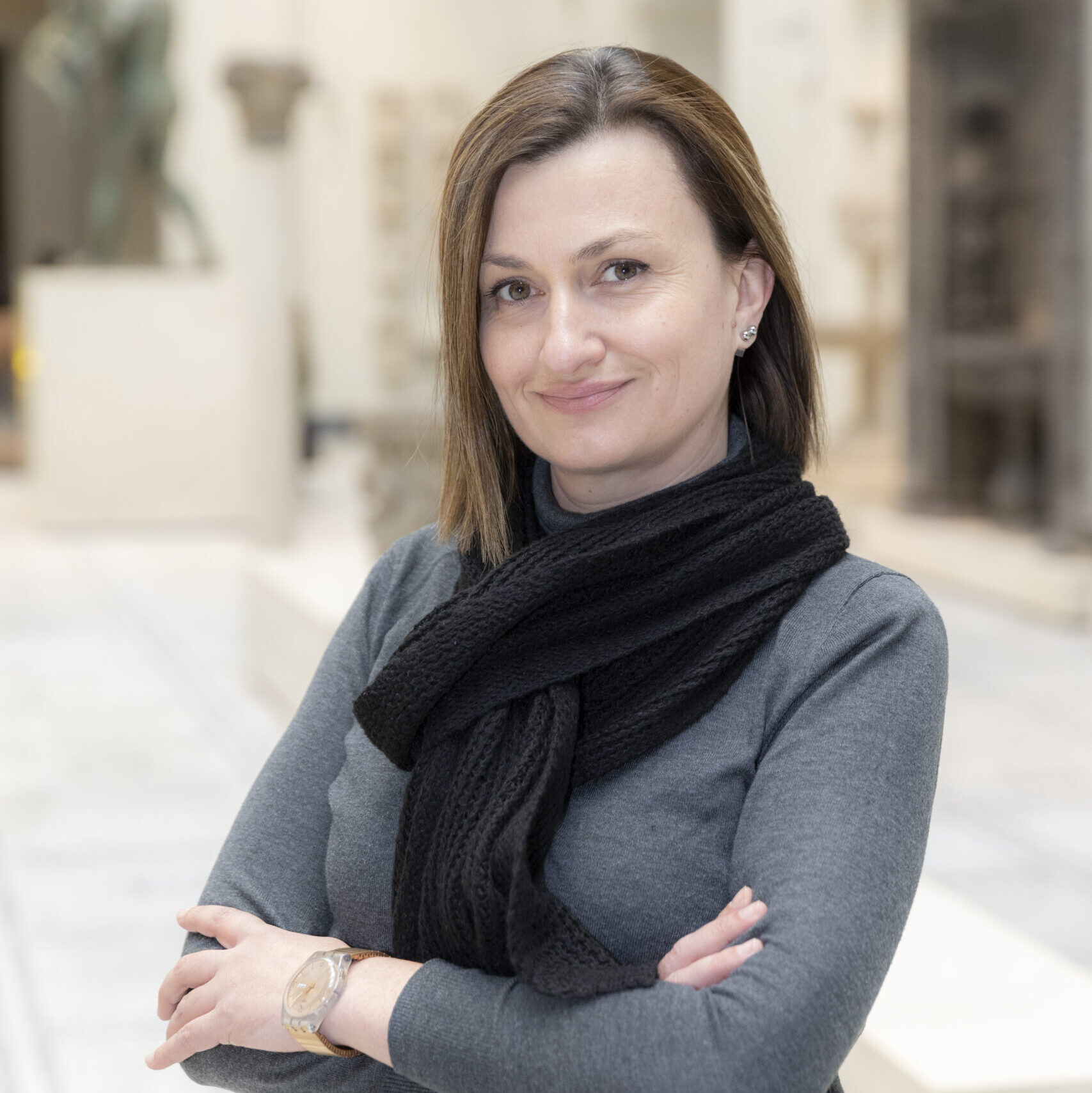 Silvija Banić joined the V&A in 2018, after having been a post-doctoral research fellow at the Giorgio Cini Foundation in Venice where she delved into previously unknown 17th and 18th century Venetian and Lyonnais textiles. Before becoming responsible for the V&A's collection of non-Asian textiles made before 1800, she has been intensely dedicated to a 'hands-on' research of historic textiles in Croatia and Italy since 2007 and has published and presented extensively on the subject up to this day.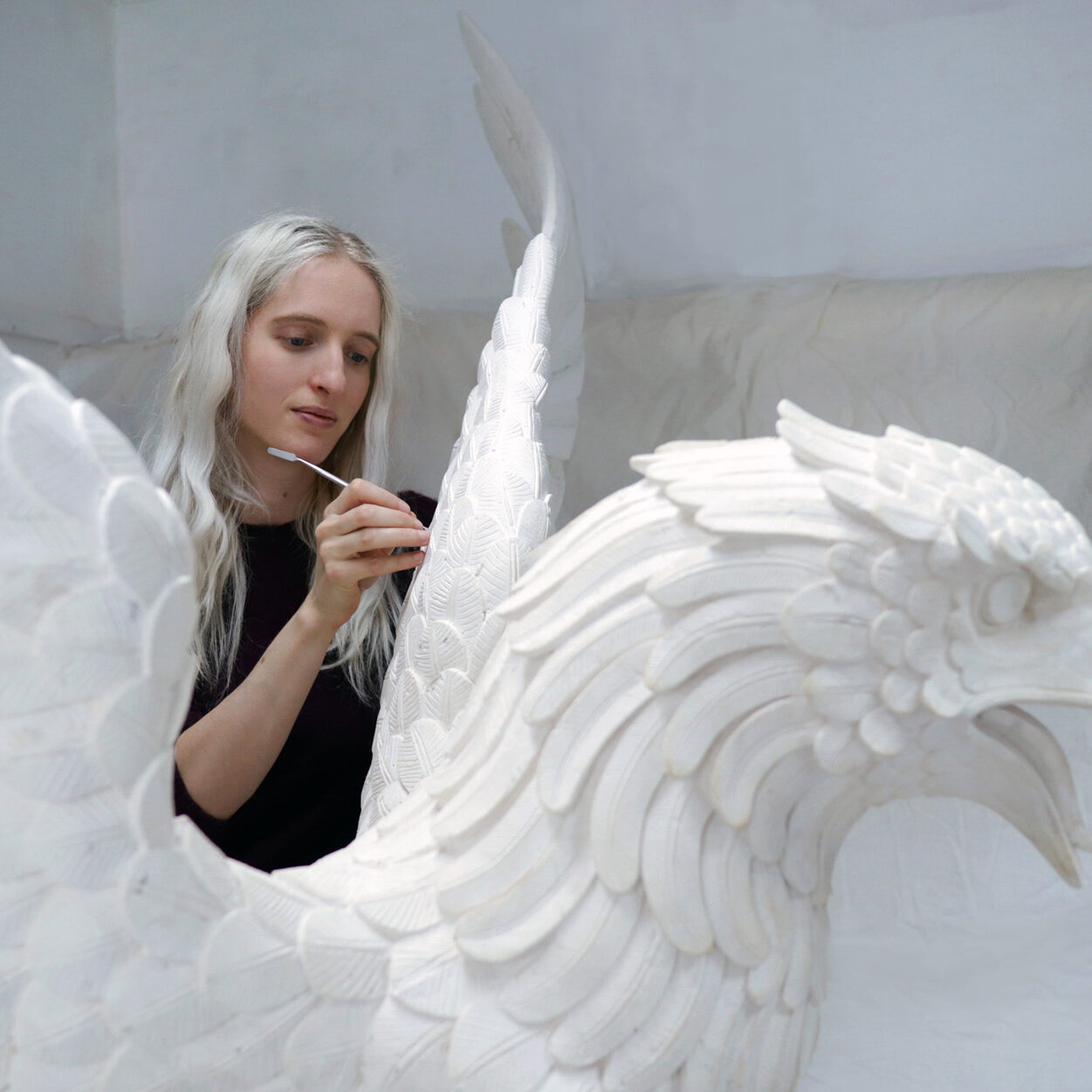 Clunie Fretton is a classically trained sculptor, carver & gilder, who graduated from City & Guilds of London Art School in 2015 with a Distinction in Ornamental Woodcarving & Gilding. She served as the Carving Fellow for the year 2015-2016 before setting up her current practice with partner Felix Handley. She has been awarded the Journeyman Carver Certificate under the Master Certificate scheme to recognise excellence in craftsmanship, the Taylor Pearce Drawing Prize for Carving and Conservation, the Anthony and Margaret Wood Marketing Bursary of the Society of Heraldic Arts, and the Newby Trust Award at Cockpit Arts. Clunie is a member of the Master Carvers' Association.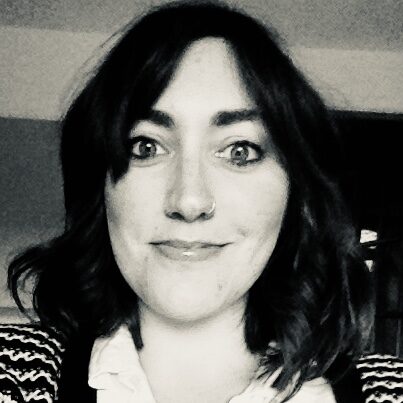 Sash Giles is Curator of Decorative Arts, Devonshire Collections (Chatsworth- Bolton Abbey-Compton Place-Lismore Castle), curating furniture, clocks, metals, ceramics & glass, portrait miniatures & objet vertu, jewellery and carved gems. The Devonshire Collections have objects from antiquity to the present day and includes pieces from and connected to houses including Chiswick, Devonshire House, and Hardwick Hall. The contemporary furniture and ceramics collection is significant with recent major commissions from Edmund De Waal, Joseph Walsh and Natasha Daintry. Sash studied archaeology, majoring in the Aegean Bronze Age and has MA's in both archaeology and the history of art. After working for the National Trust for ten years Sash joined the Collections Department at Chatsworth in 2016 bringing expertise in research, country house collections and jewellery.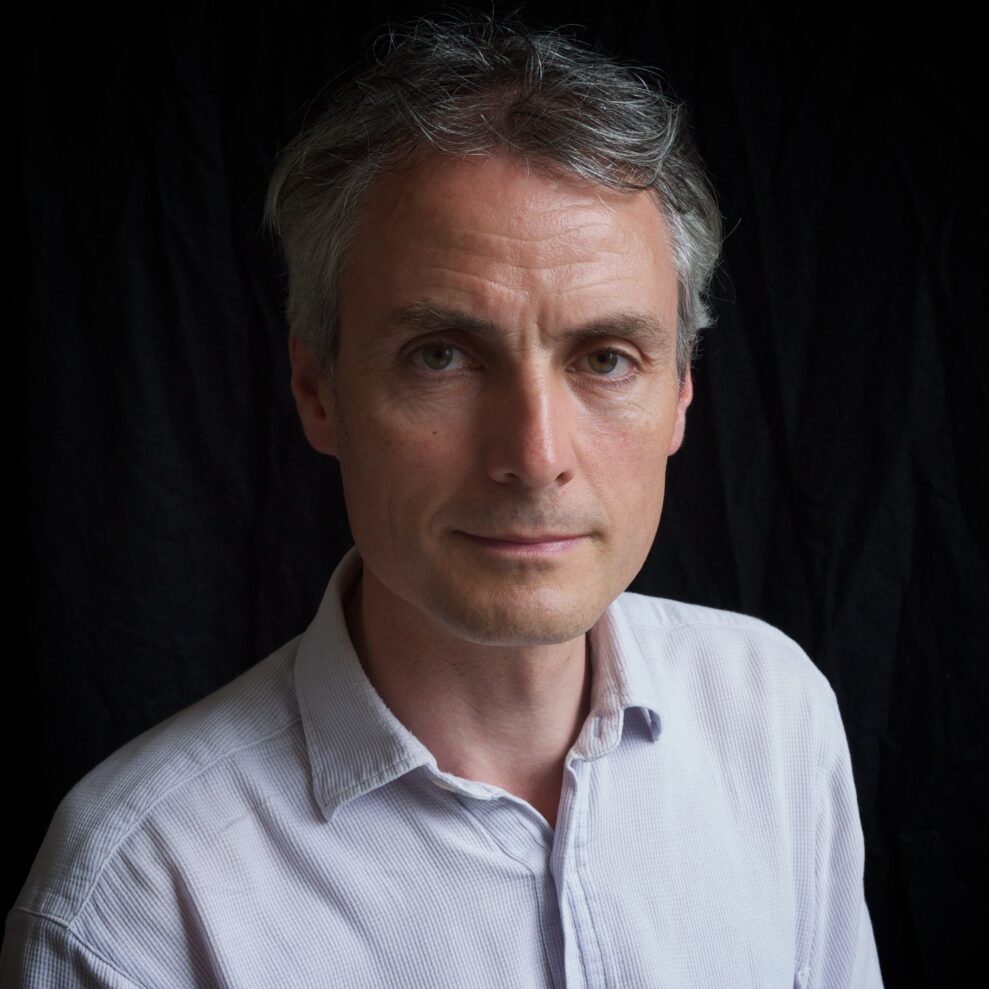 Nick Humphrey is Curator, Furniture and Woodwork 1300-1700 at the Victoria and Albert Museum. Before joining the V&A in 1994 he worked for the National Trust and at Burghley House, Lincolnshire. He has published various articles and papers in relation to his contributions to the V&A's galleries covering Britain 1500-1900 (2001), Medieval and Renaissance (2009), Europe 1600-1815 (2015) and the Dr Susan Weber Gallery of Furniture (2012), of which he was co-curator. He serves as Bursary Secretary for the Regional Furniture Society, and as a member of the Furniture History Society Editorial Committee.